Prices for o-travel TRAINING CAMPS
WINTER / SPRING 2023
Fill in this form in order to complete your booking: o-travel Entry Form
(Downloading the form from Dropbox)
ALICANTE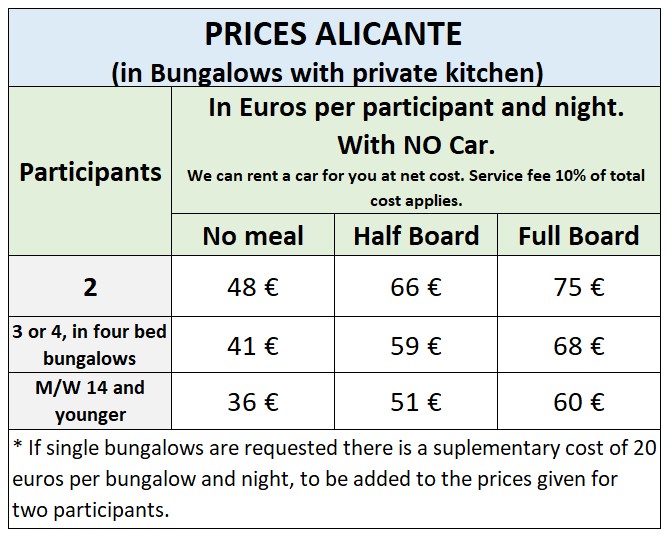 ALICANTE / MURCIA A good alternative if you want to compete or train in the Murcia province for a couple of days.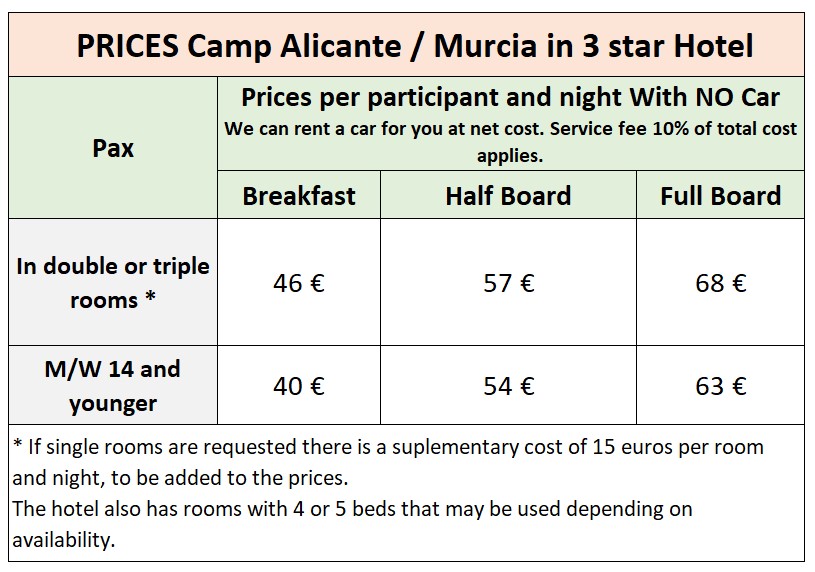 MADRID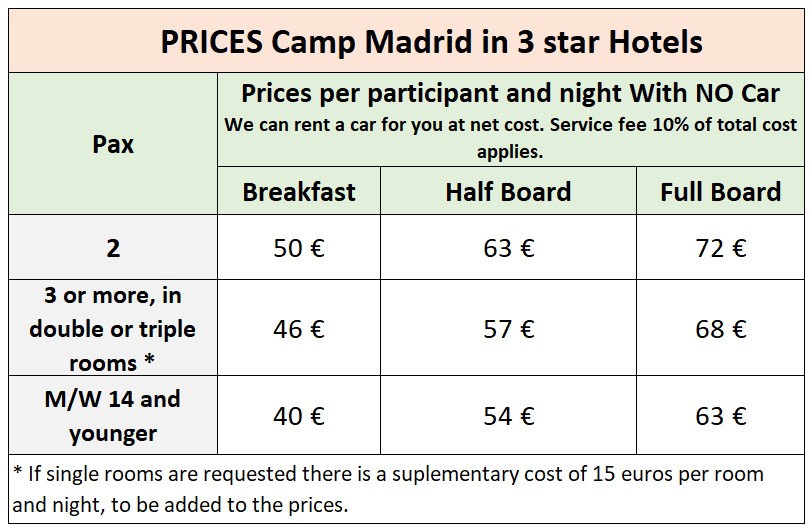 CUENCA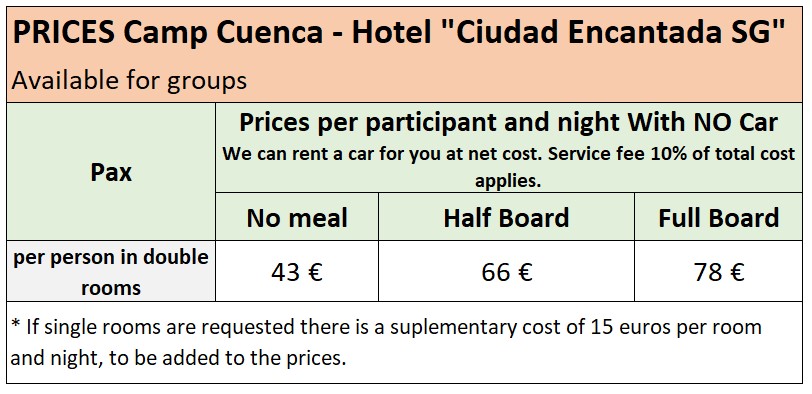 SORIA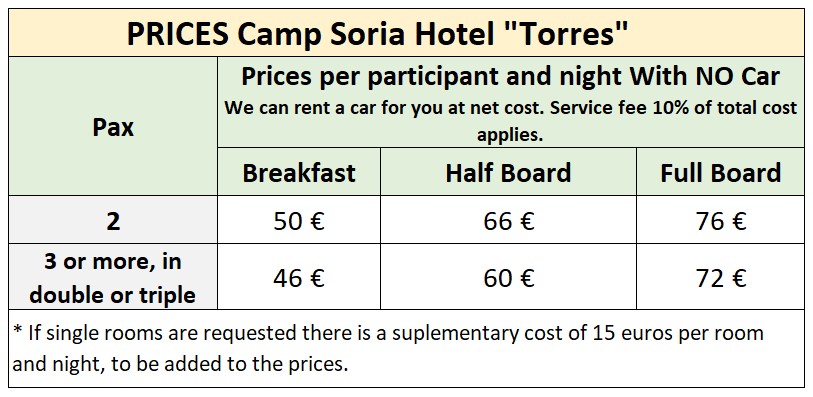 INCLUDED
We offer a package deal at our camps, including:


Accommodation

in bungalows, or at 2-4 star hotels.

Training maps, all you need (1-3 per day).

Around 20-25 trainings in Alicante and Madrid, and 6-7 in Cuenca and Soria, with controls / ribbons put out.

Training courses with

SPORTIDENT

, for all ages and different knowledge levels (in Alicante February and in Madrid once a week)

New maps

, new areas and fully revised maps offered every year

Maps printed in

competition standards

Night orienteering

controls put out on about 4 courses in Alicante and in Madrid

Special training sessions

for groups on request
The flight is not included but we can help you book if you need.
Competition fees not included. You can register to competitions through Orienteering online, for example (ask us for advice).


Cancelling cost
1 week prior to arrival: 10% of cost for booked services (accommodation, car rental, food, trainings, maps)
3 days prior to arrival: 25%
1 day prior to arrival: 50%
We remind you that o-travel cannot be held responsible for accidents/incidents during your travel- or orienteering activities. This package does not include insurance; please acquire it in your home country if you deem it necessary.